A day of study and awareness for the benefit of local farmers
On the subject:
Renewable energy systems for agriculture
On February 26, 2019, the unit organized jointly with the Chamber of Agriculture of the Ghardaia Wilaya "CAW" a day of study, awareness raising and popularization on the importance of the use of renewable energies in the agricultural sector.
Presentations were led by the researchers: Dr. BNSAHA Hocine, Dr. AMMAR Hachemi, Dr. BENSEDDIK Abdelouahab and Dr. HAMIDOUDJANA Samir, on the different applications. It was an opportunity for farmers in the region to discuss the different issues encountered. In addition, the researchers involved had the opportunity to closely partner with research and development partners.
---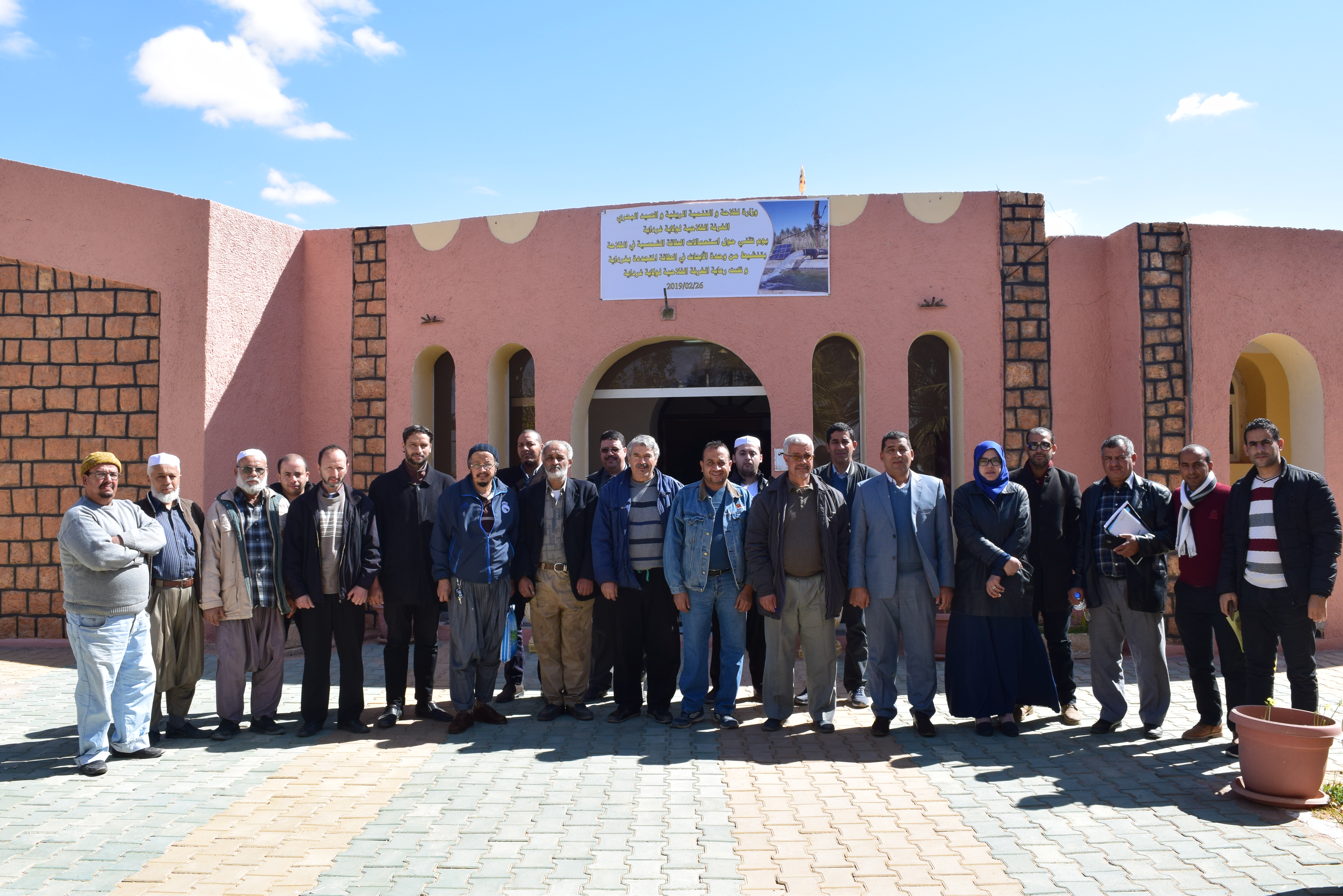 ---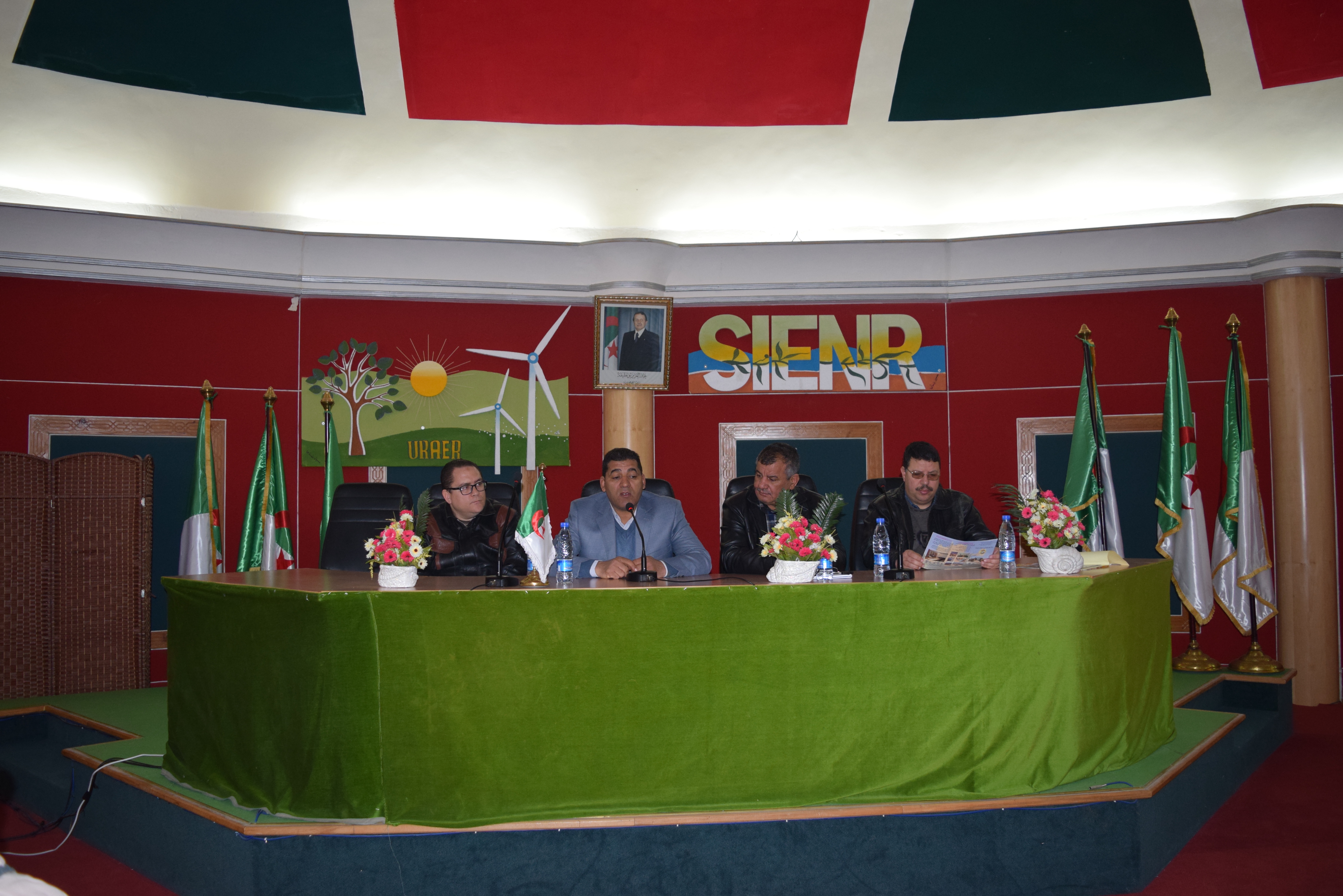 ---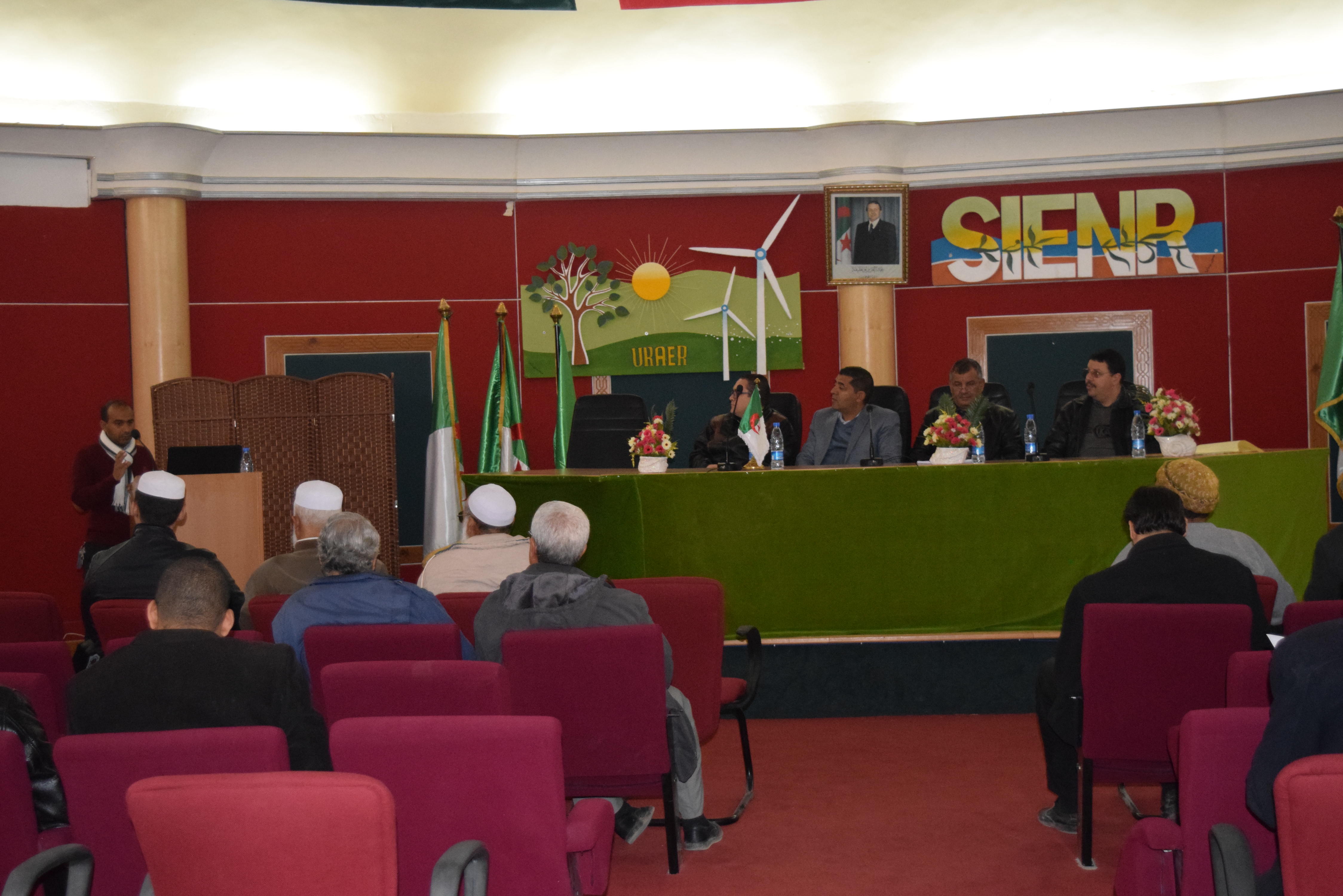 ---
---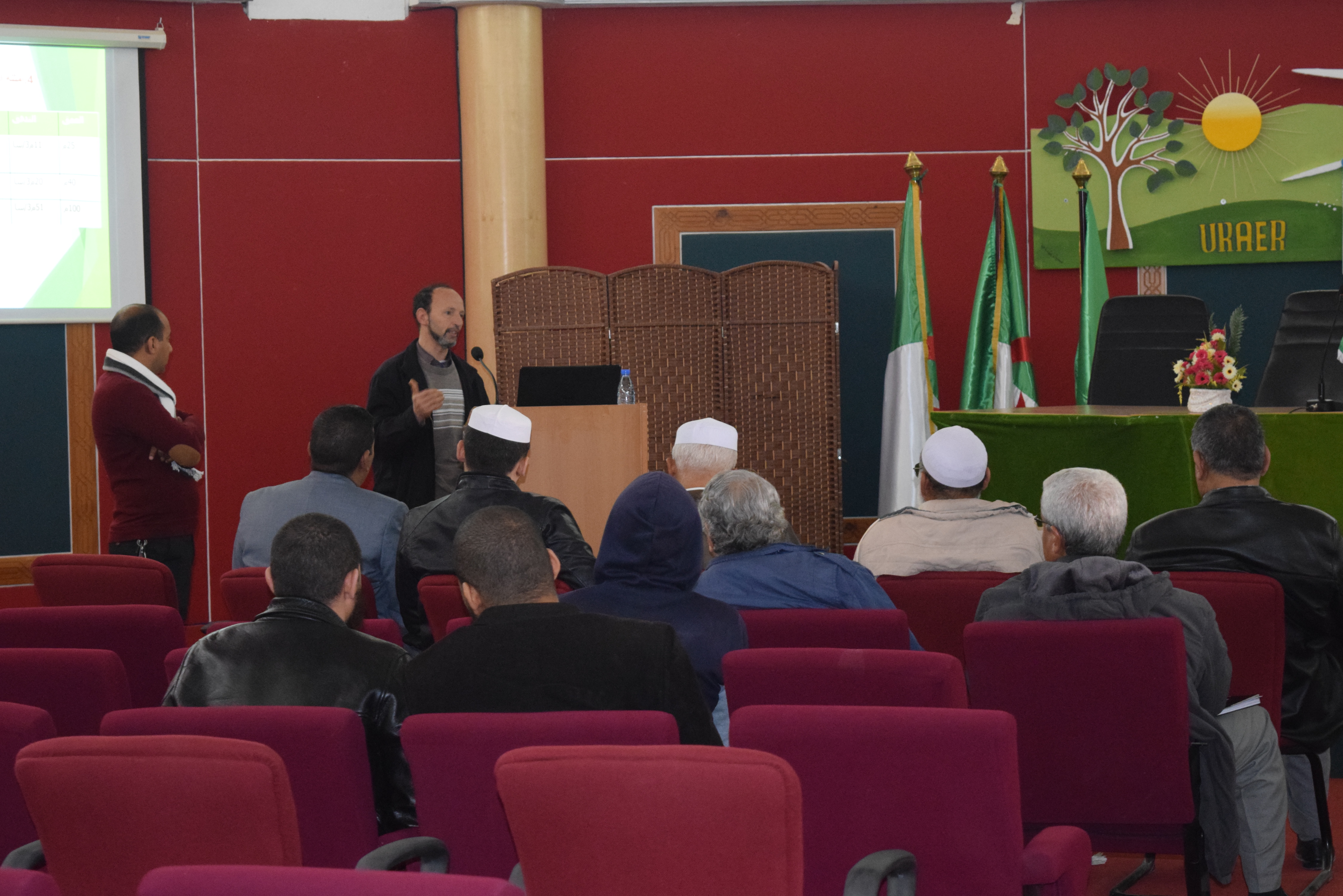 ---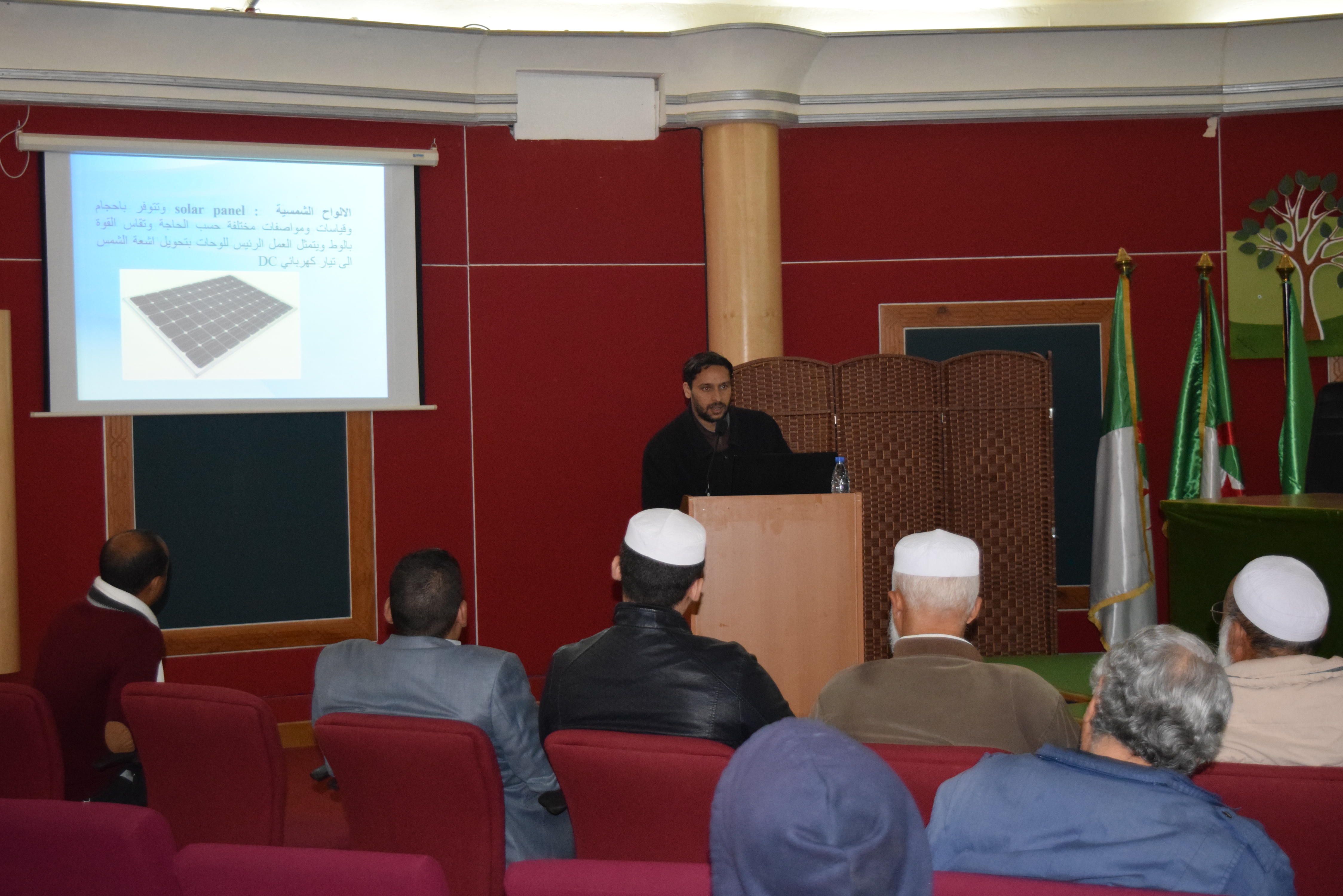 ---