Minister of the Environment and Renewable Energies visits URAER-CDER
(28 October 2017, Ghardaïa) The Renewable Energies Applied Research Unit affiliated to the Renewable Energies Development Center, received on Saturday, October 28, 2017 the visit of Mrs. Fatma Zohra Zerouati, Minister of Environment and Renewable Energies during his official visit to the wilaya of Ghardaia, accompanied by Mr. Aze Eddine Mechri, Wali of the wilaya of Ghardaia, the President of the People's Assembly of Ghardaia, the elected representatives of the wilaya in both chambers, the local authorities and executives from the ministry.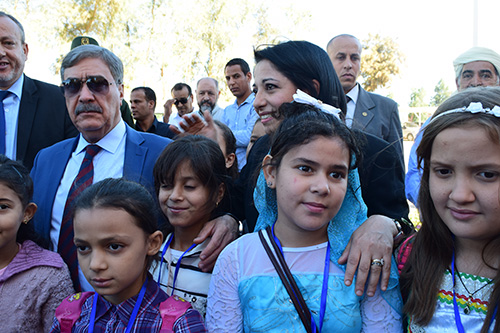 At the beginning of his visit and a short welcome address by Dr. DJAFER Djelloul Director of URAER, a presentation of the various activities of the URAER was given by the Director followed by a visit of the various installations and experimental platforms.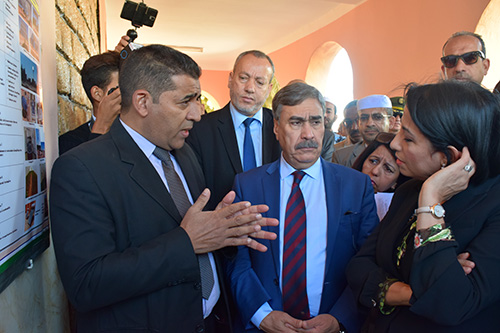 The Minister expressed her satisfaction with the diversity of research and development activities carried out within and outside the Unit in the field of renewable energy development and her joy at the unit's involvement in the activities. civil society, in the training and support of young students in the field of renewable energies.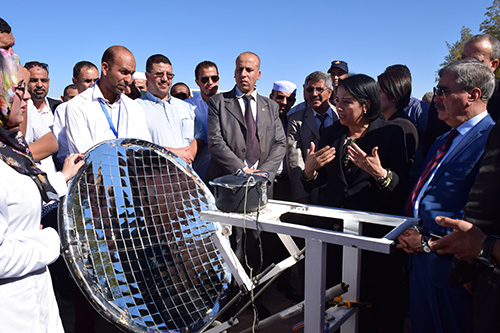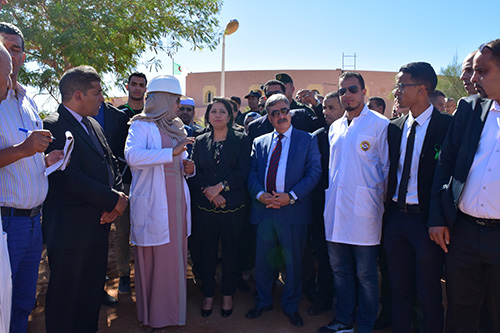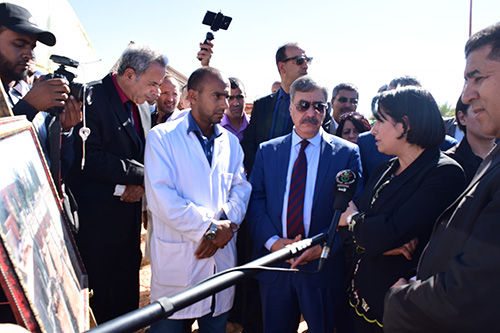 At the end of her visit, the Minister met with the civil society in the conference room of the unit and heard the concerns and suggestions of the representatives of the society in the protection of the environment and the development of the territory. the wilaya of Ghardaia.